It is our intention that by the time our Year 6 pupils are ready to move to High School they will have developed a life-long interest and enjoyment of music, through playing a variety of instruments, singing a wide selection of songs and listening to music from all cultures and styles. They will have increased their skills and knowledge of Composition, Singing Clarity and Performance.
All pupils from Pre-school through to Year 6 have daily, weekly, termly and yearly musical experiences which will help to promote and develop interpersonal skills, self-confidence and build resilience. Every child is encouraged to be actively involved in creative thinking and individuality. We emphasise the importance of the 'Growth Mindset' approach, where having fun and experimenting with music is often the key to their learning, the process being equally, if not more important, than the end result. Opportunity is given for children to take the lead, explore, investigate, compose and make discoveries for themselves alongside the teaching of key skills and knowledge.
There will be many opportunities for shared quality experiences and performances with families and the wider community.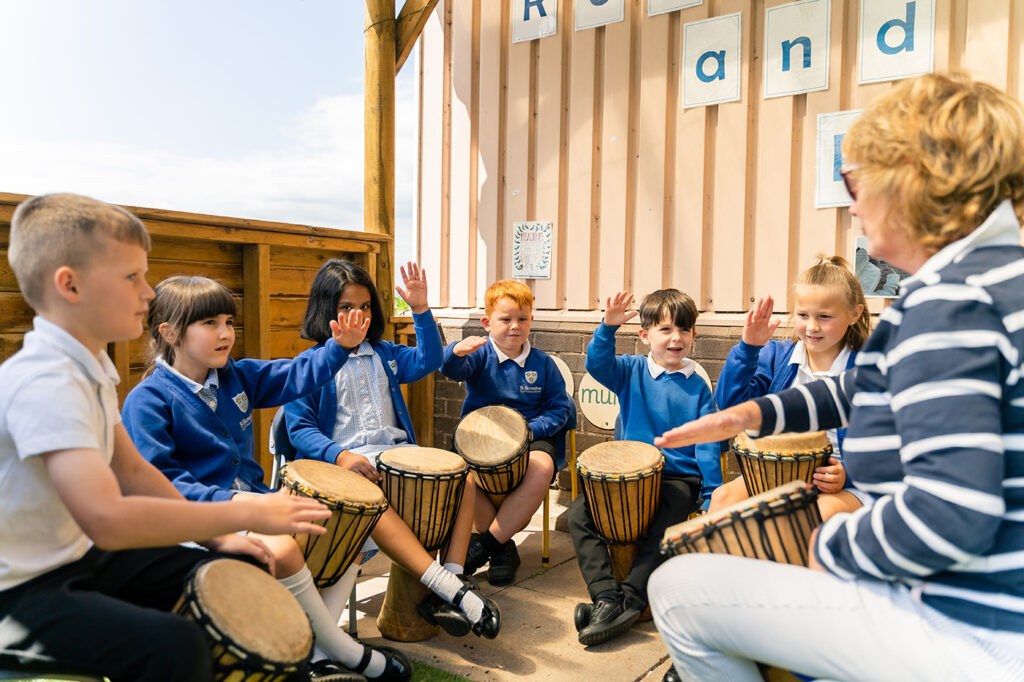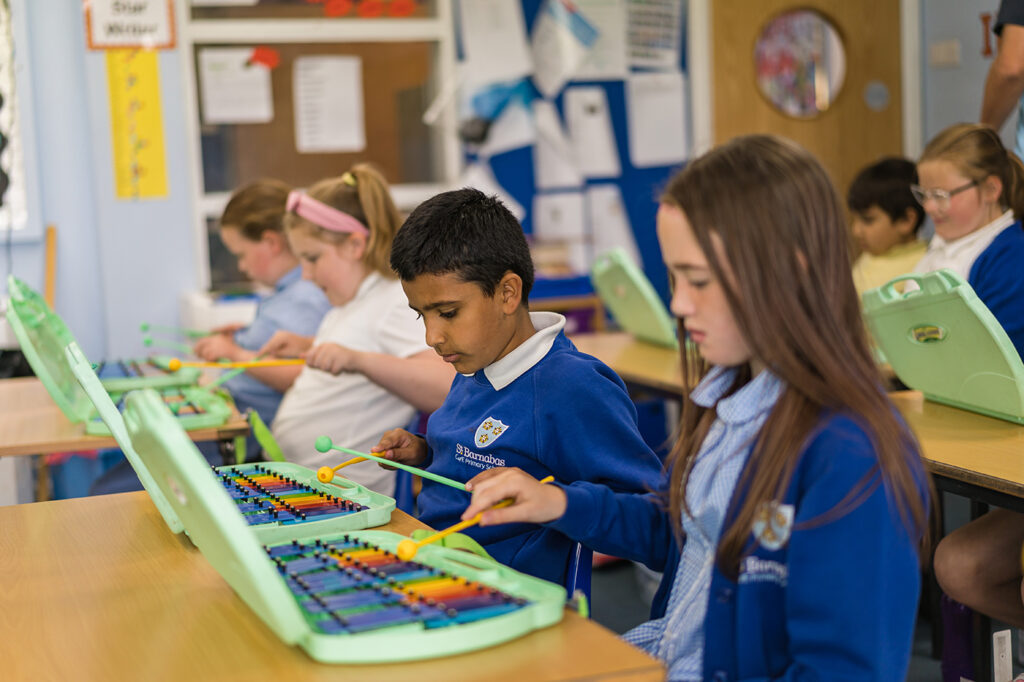 OPPORTUNITIES FOR MUSIC TUITION
Peripatetic lessons (all are within the school day)
Drumming (Drum Kit)
Flute (Currently only available via on-line tuition)
Clarinet (Currently only available via on-line tuition)
Guitar (In school on a Thursday afternoon)
Ukelele (With Year 4-First Access Music Eduaction  FAME)
Violin
Rocksteady
This is a great opportunity to play keyboard, Drums, lead and Bass Guitar and Sing Vocals as part of a Band.
We love our Music at St Barnabas.  Have a look at our little film here on the Right.