At St Barnabas children receive a Design and Technology curriculum which allows them to exercise their creativity and imagination. Scenarios provided to the children are realistic and relevant taking into account the way we live today. The aim is to ensure this work links across the curriculum with other areas especially Math's and Science. This area of study also affords children vital skills and knowledge allowing them to become innovators and thinkers for a future unknown.
Learning in Design and Technology
Year 3 Making Monsters DT Day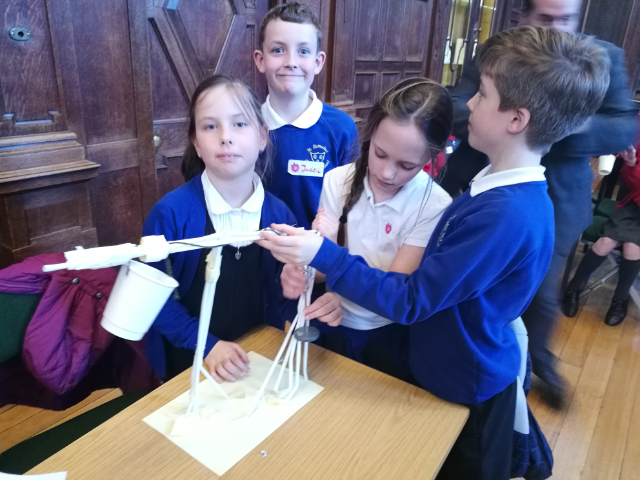 Year 5 pupils took part in the Eggstravanza Challenge at RGS.
They had to construct a crane from Artstraws that would hold the weight of a Creme Egg! We didn't win but all had a great time!